Your Section title goes here
Your caption goes here
Your spoon is the only one my son can use by himself so I ordered more!
As an SLP, I'm so glad you guys made this! It's so easy for my daughter to use. We bought two sets, but I probably should have gotten more!
We have a BUNCH of baby spoons and my 16-month-old still prefers yours.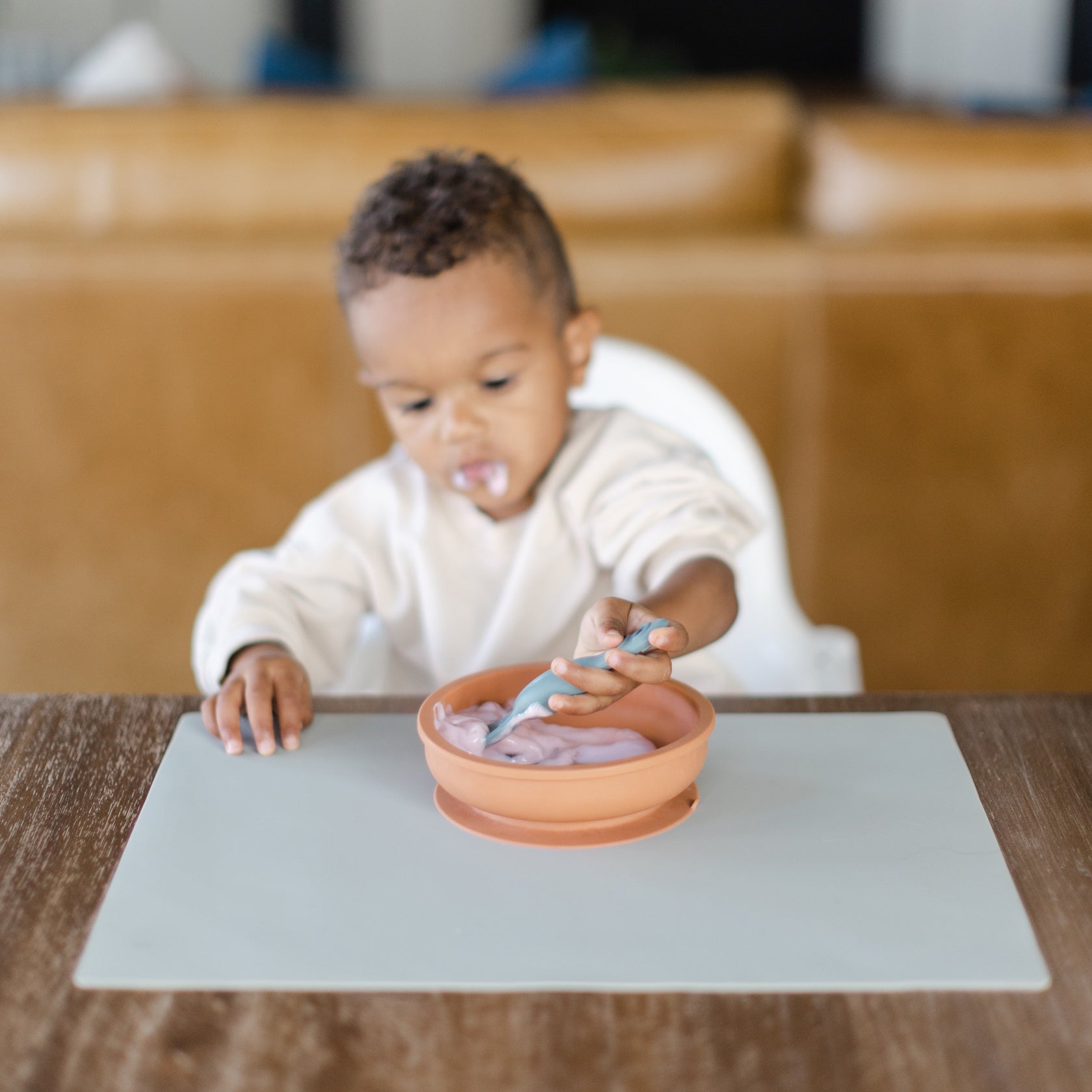 Why All You-Tensils?
Supports Oral Development
Mouthing BEFORE babies start solids allows them to practice oral motor skills
Versatile
Can be used for self-feeding or parent-led feeding with purees
Grows with Baby
Start with mouthing then pre-load or spoon-feed when babies start solids. As they learn to self-feed, cut-outs on the dipper side help food stay put. Once babies are ready to master scooping, the spoon side is thoughtfully designed to set them up for success.