safe feeding
position
did you know
Problems like fussiness at the table, refusing to eat, pickiness, and so many others can often be traced back to the highchair and how they're sitting for meals.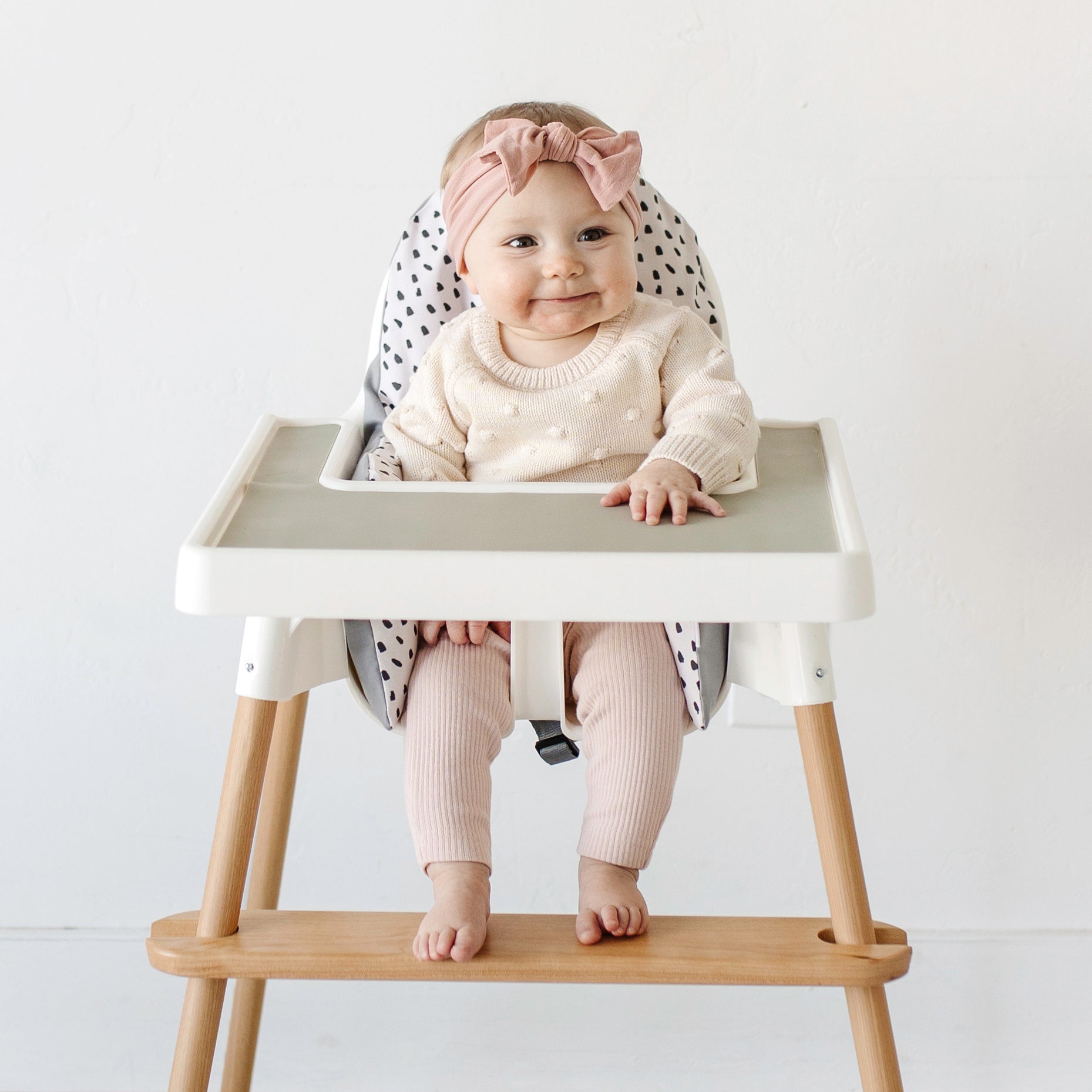 What makes a good highchair?
Proper positioning provides comfort, improves focus and facilitates a safe swallow. Here are the important things to consider:
01
upright back
Never reclined, shoulders should be over hips in a 90 degree angle.
02
back cushion
Allows baby to sit closer to tray and be an active participant in the meal.
03
snug seat base
Avoid deep seats or use a cushion so knees are bent at the edge of the seat.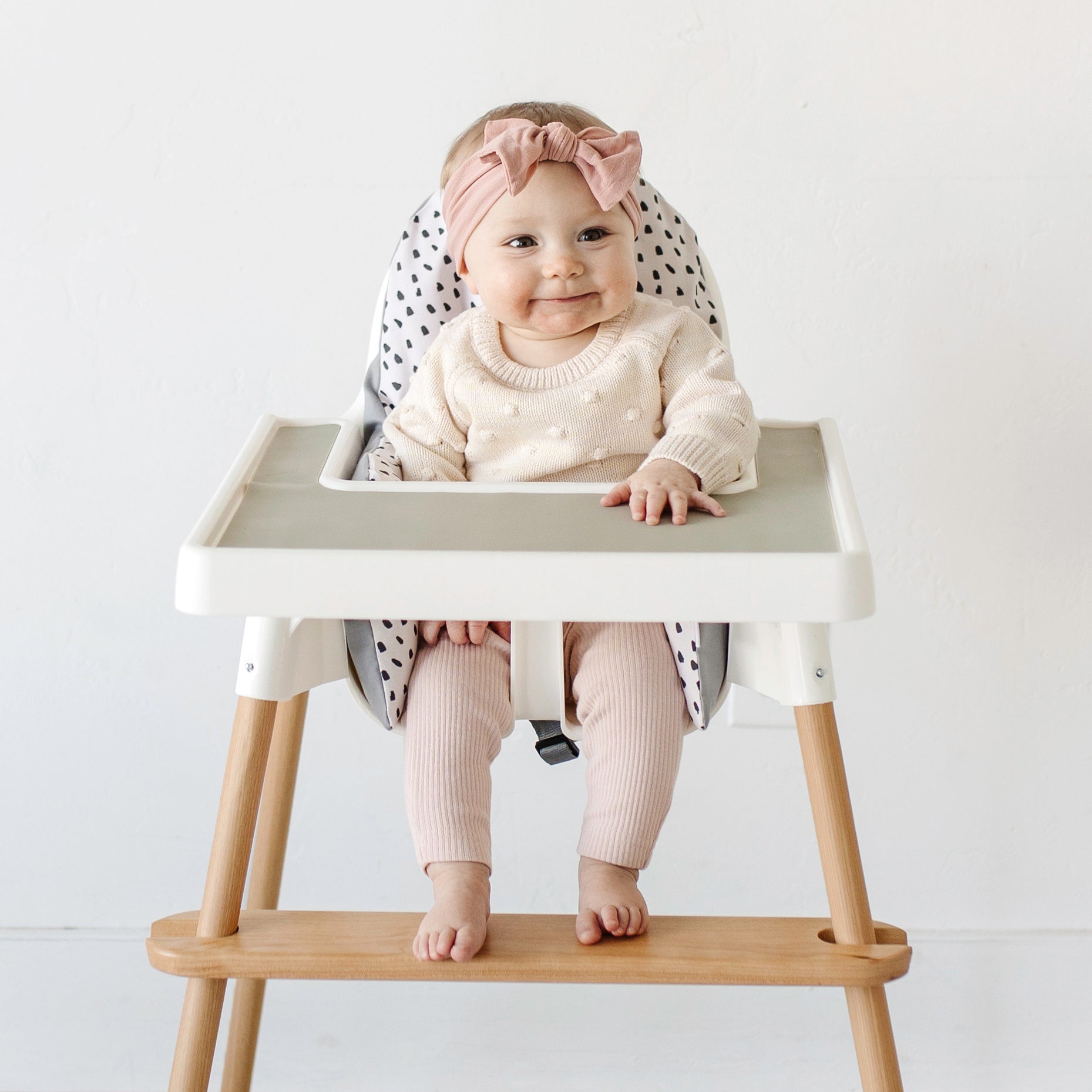 04
side support
Provides stability so babies don't need to concentrate on sitting upright.
05
footrest
Offers comfort and stability so there is less fidgeting and more focus.
it makes sense
When you are comfortably seated in a chair, you eat better and you can sit longer.
Alternatively, if you are unstable and uncomfortable, you are distracted from eating.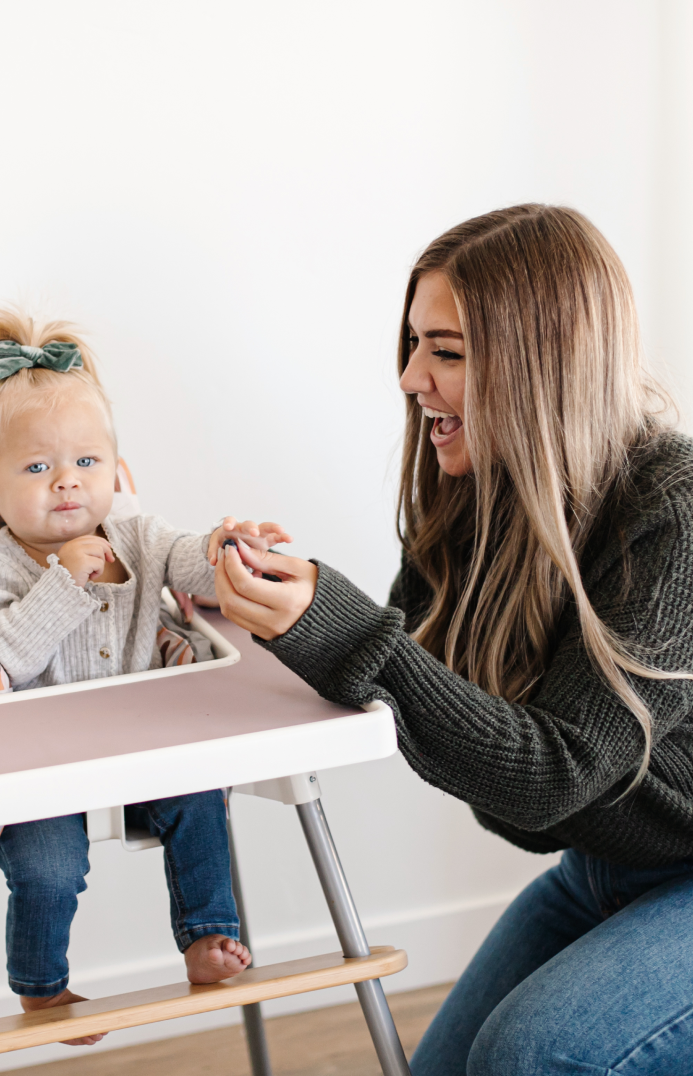 When researching proper eating posture, there are two things you'll hear repeatedly
90/90/90 rule
This just means you want baby's hips, knees and ankles all at 90 degree angles
Proximal STABILITY before distal MOBILITY
In the therapy world, this means the more stable your baby's trunk is, the easier it is for them to use their hands and mouth.