You know it's good when your husband points out, 'Man, this was a great purchase.' Makes clean up so much easier since the IKEA tray is so hard to remove.
BUY THIS PLACEMAT! I literally say to myself at least twice a day, 'Man I love this thing.' Honestly best invention ever!
I bought the cushion cover first and didn't buy the placemat because I thought, 'Eehh, I don't really need that.' Do yourself a favor, buy the placemat. It's amazing. It makes messes a MILLION times easier to clean!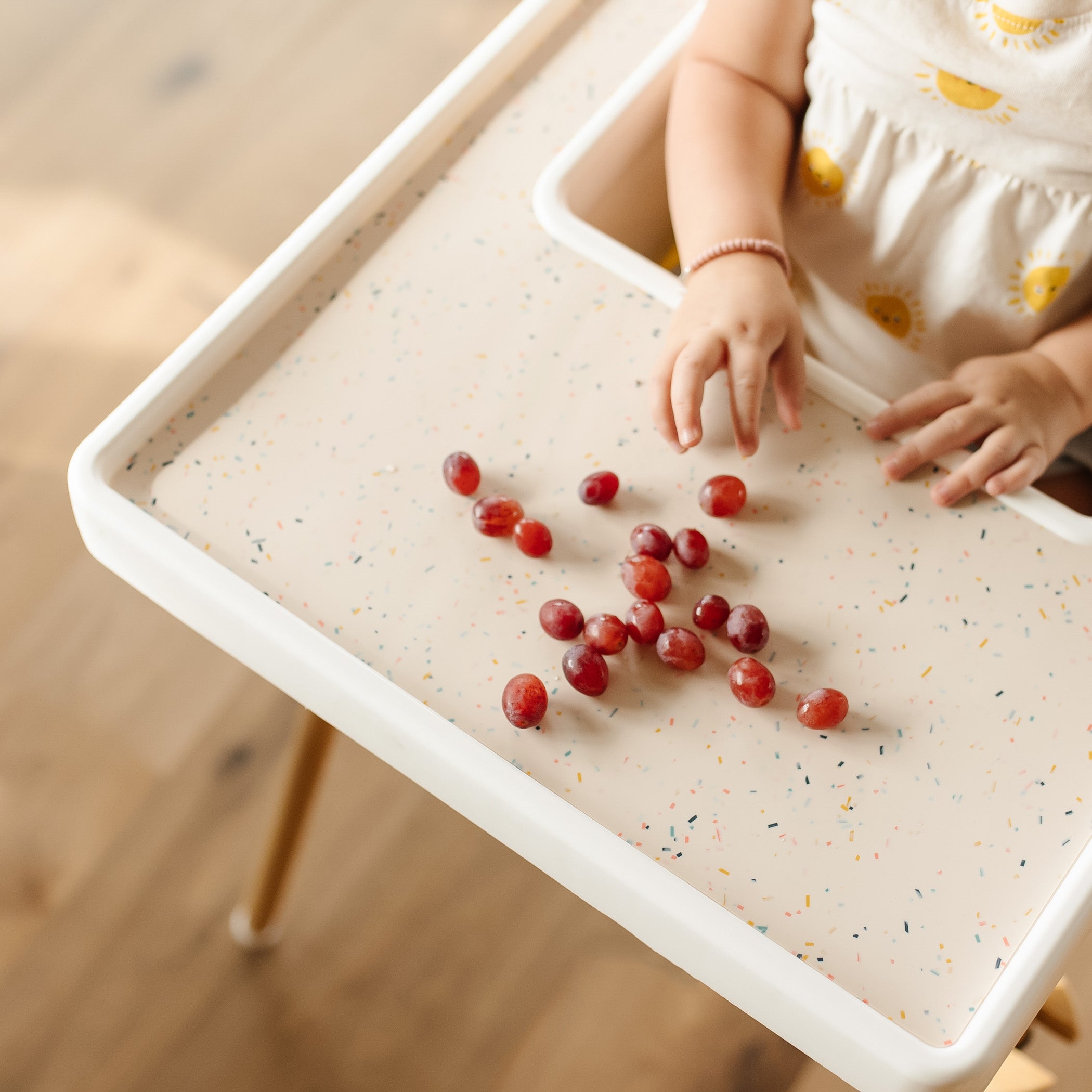 Why Placemats?
Easy Clean Up
Quick and easy clean up without having to remove the highchair tray.
Safety Tested
Unlike plastic or lower-grade silicones, food-grade silicone contains no lead, phthalates, BPAs or other harsh chemicals
Less Slip
Slip-resistant silicone makes it easier for fingers to pick up food.