I love that you can actually get messy with these mats! They are more flexible, resistant and fun than other mats I've seen online.
This mat is so convenient for playtime! The mess is contained!
I have two - I keep one with her highchair and one for sensory play or to take with us when we travel.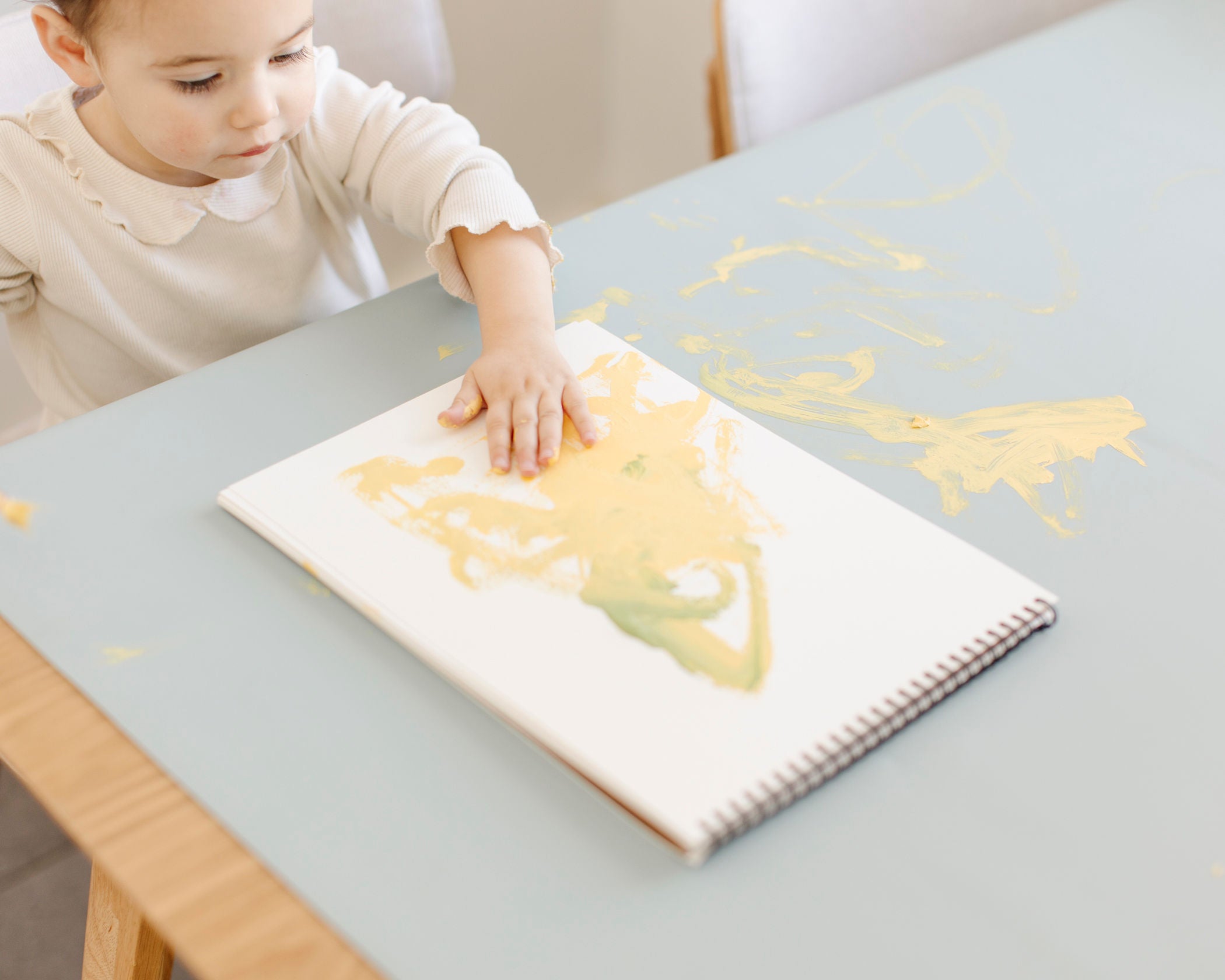 Why Floor Mats?
Under Highchair
Non-skid silicone keeps the mat in place and the highchair from sliding.
Years of Use
Can be used for messy activities and crafts long after babies outgrow their highchair.