Your Section title goes here
Your caption goes here
These vegan leather covers are gooooooooooood. Is there like a scratch and sniff feature you can add to the website, but for touch? They are so soft and are even better in person than I imagined!
When I tell you I am OBSESSED with these covers…it's all I use. Clean up is so easy I could cry.
The vegan leather covers are SO GOOD! My whole YBG highchair set up is so fast and easy to clean up which is what I dreaded about my first highchair.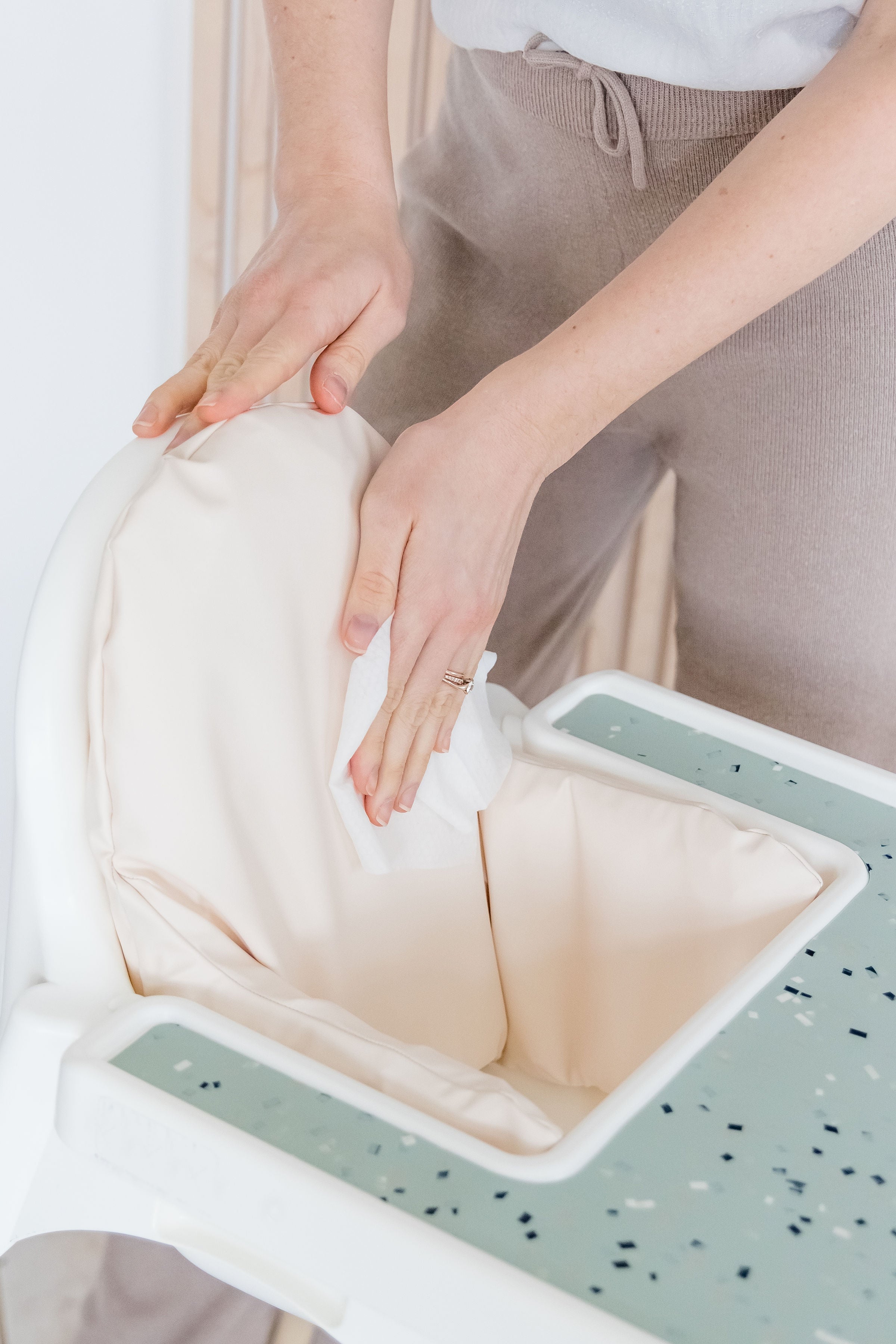 Why Vegan Leather Covers?
Wipeable
Easy to clean, just wipe after meals.
Solids Colors
Minimal solid colors pair especially well with our specialty placemats.
Matching Back Side
Front and back are the same wipeable vegan leather so you can use either side.