Your Section title goes here
Your caption goes here
We love this bag! It is the best parent hack ever. We always get compliments on how smart it is! Even my infamously 'you don't need that for kids' in-laws were very impressed on what a great idea this is!
This bag is one of my favorite things! I'm kind of a stickler about germs in public so this is perfect for me! I know her eating area is always clean and the surface the mat provides makes it easier for her to grab hold of her food!
Every meal, my husband and I dread ripping everything apart by hand or using an extra fork. I saw a video of a mama using her scissors at home and was like YESSSSSSS! I might give them to my husband as a Christmas gift because they will be that much of a game changer to him!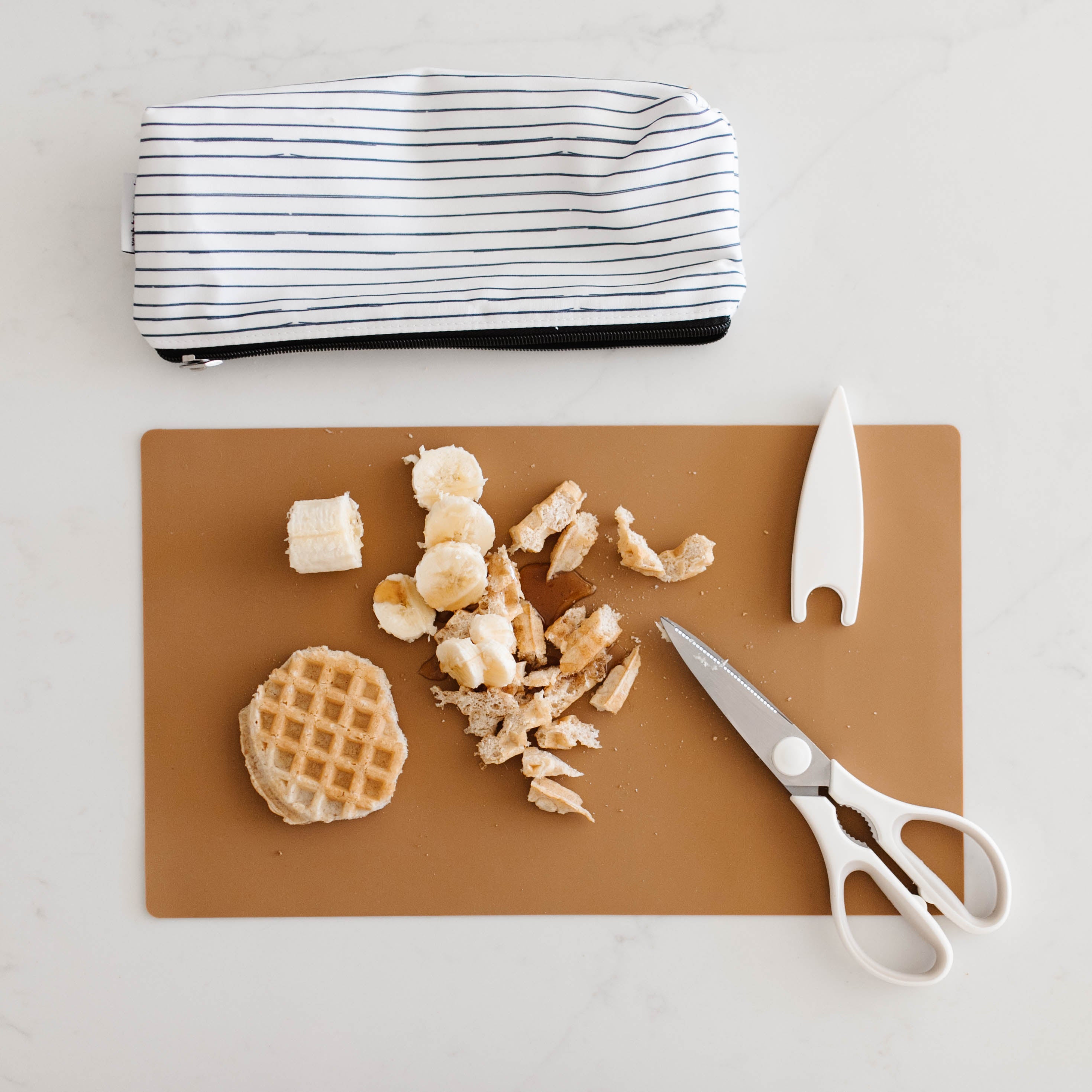 Why Restaurant Bags?
Food Scissors
Quickly cut food into bite-sized pieces (which also helps it cool faster!)
Silicone Placemat
FDA food-grade silicone placemats are a safe place to lay your little one's food in public spaces
Zipper Tote
Wipeable interior is perfect for messy bibs, extra snacks or sanitizing wipes