I am in TEARS!! We have been struggling with solids for a few months now. Our daughter was never super engaged or excited about eating. THIS FOOTREST IS A GAME CHANGER! She devoured her food tonight, I had to give her MORE food. My husband and I honestly couldn't believe our eyes.
My baby is 9 months old and has refused to eat ANYTHING that's touched her mouth up till today. With the footrest, she ate an ENTIRE meal!!! I believe 100% it was from being stabilized with her footrest.
Our girl didn't eat much, constantly swinging her feet or rocking in her high chair. The footrest has made SUCH a difference in her eating and makes mealtimes so much more relaxing for all of us.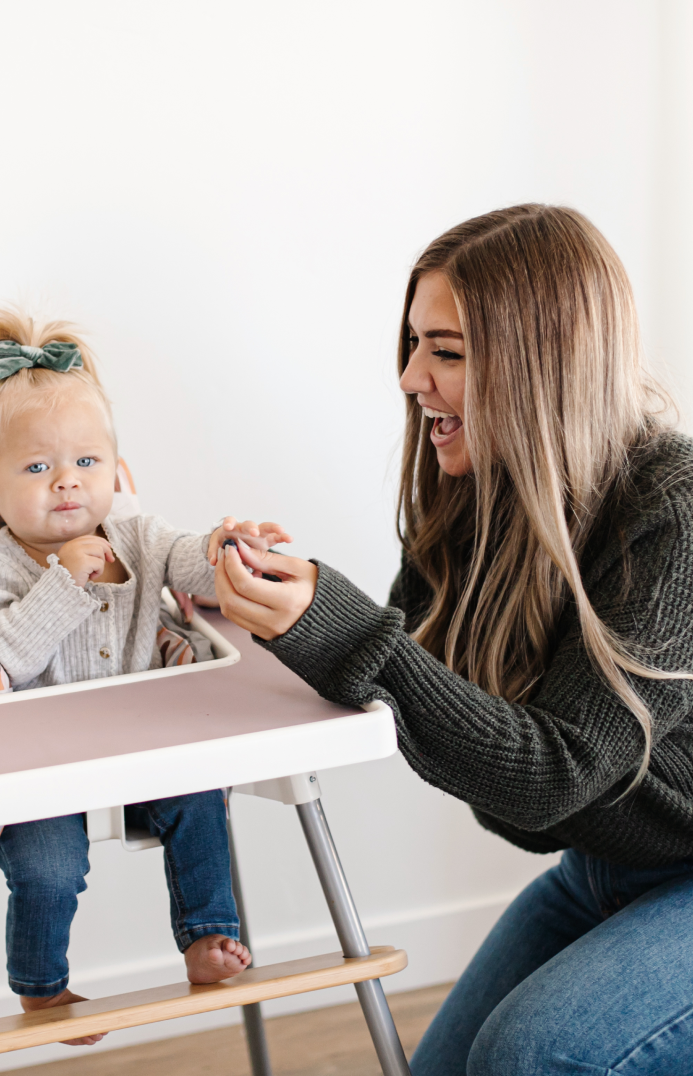 Why Footrests?
Happier Baby
Dangling feet can lead to fussiness, shorter mealtimes, a lack of interest in eating.
Improved Fine Motor Skills
When comfortable, babies can focus on fine motor skills like picking up food, chewing and swallowing.
Safer Swallow
Positioning that includes foot support and trunk stability helps facilitate a safe swallow.